June 2017 (#5)
Issue: June 2017 (#5)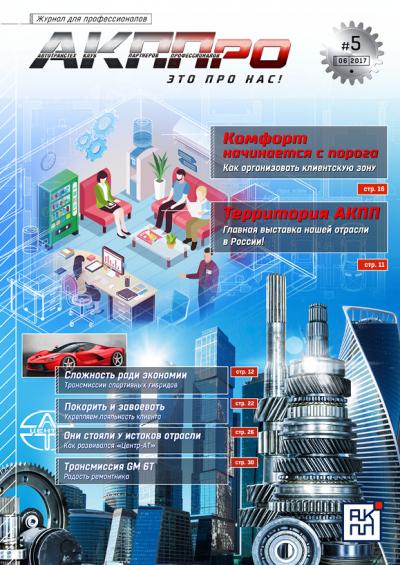 The profitability of any car service station or sales outlet depends at the end of the day on one particular person. And this person is not the director, the chief technician or a pretty secretary. The decision whether to spend money or not is taken by the client – so it is the client that is ultimately the key personality in any business. How to get your clients to come back to you over and over again? On p. 16, recommendations on organizing the customer area are given, and another aspect of this topic is covered by Anna Solovyova, a psychologist and business coach, in the special column "The AKPP-Club School" on p. 22.

In the column "Dismantling", there is an overview of hybrid transmissions, an article by Igor Yemelyanov (Novokuznetsk) on the GM 6T, and the case history of the MAI Automatic Transmission Centre.
Valery Chusov
Editor-in-chief
Issue preview
Articles to read online
They Began Our Industry: Centre of AT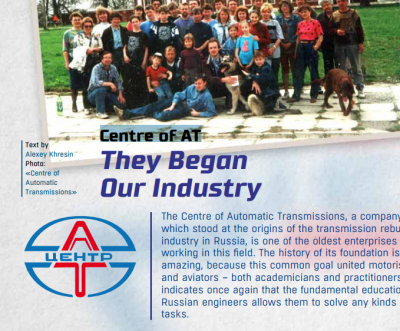 They Began Our Industry: Centre of AT
The Centre of Automatic Transmissions, a company which stood at the origins of the transmission rebuilding industry in Russia, is one of the oldest enterprises working in this field. The history of its foundation is amazing, because this common goal united motorists and aviators – both academicians and practitioners. This indicates once again that the fundamental education of Russian engineers allows them to solve any kinds of tasks.
page 40
Automatic transmission GM 6T: A Rebuilder's Joy
Automatic transmission GM 6T: A Rebuilder's Joy
General Motors 6-speed automatic transmissions of the 6T series are installed on a variety of vehicles. In Russia you can mostly encounter them in the Chevrolet Cruze, Aveo, Malibu, Captiva, Orlando and the Opel Astra, Antara, Insignia. These transmissions have a very simple design, but, to the owner's displeasure and the repairman's joy, cause a lot of problems while in operation.
page 44