March 2017 (#4)
Issue: March 2017 (#4)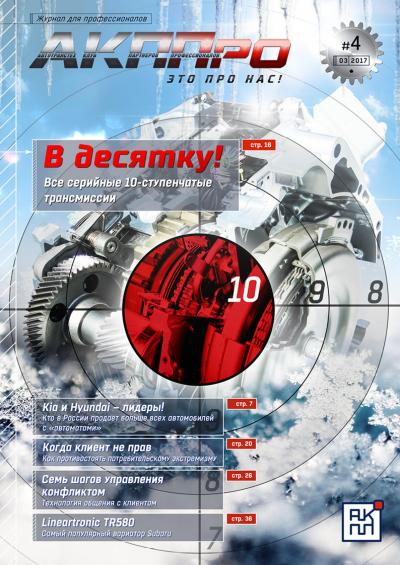 In this issue, we present a new section – "The AKPP-Club School", which is intended for sharing practical recommendations and field-proven tips. In the article "The seven steps of conflict resolution", the professional psychologist and business coach Anna Solovyova explains how to prevent conflicts. When interacting in the proper way you will be able to maintain a good working relationship with your clients, so they will keep coming back to you and strengthen your company's reputation with their positive feedback.
Also in this issue: a review of 10-speed ATs and an account of Alexander Potapov (Petrozavodsk) on Subaru Lineartronic CVTs, as well as the success stories of such companies as Precision International and Tri Component.
Valery Chusov
Editor-in-chief
Issue preview
Articles to read online
Tri Component Product Corporation: Wide Range of High Quality Parts and Materials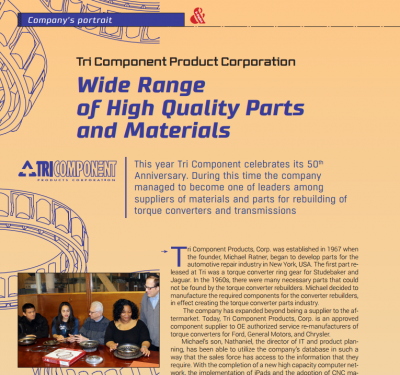 Lineartronic TR-580: Subaru's most popular CVT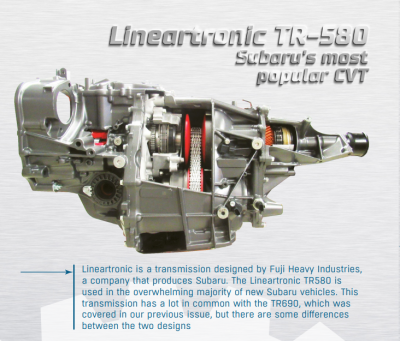 Lineartronic TR-580: Subaru's most popular CVT
Lineartronic is a transmission designed by Fuji Heavy Industries, a company that produces Subaru. The Lineartronic TR580 is used in the overwhelming majority of new Subaru vehicles. This transmission has a lot in common with the TR690, which was covered in our previous issue, but there are some differences between the two designs.
page 48