August 2019 (#14)
Issue: August 2019 (#14)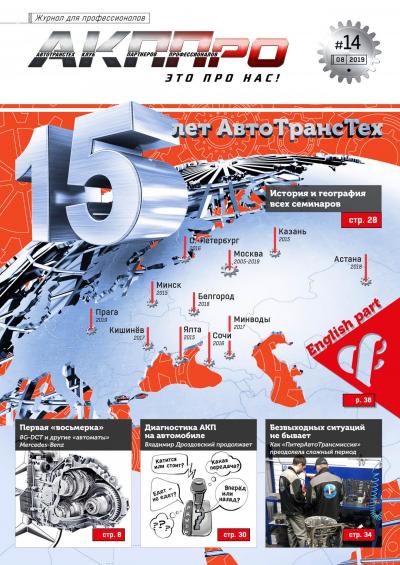 Dear friends!
These days, AutoTransTech company celebrates a significant date –it is the 15 years from the first seminar. During this time, we have grown up significantly. And I mean not only our company, but the entire industry of the repair and maintenance of automatic transmissions in Russia. We are growing! The number of services and the specialists has increased tremendously, and their skill level has grown up significantly. And I am proud that our seminars helped you with this!

We decided to recall the main milestones in the history of the development of the AutoTransTech seminars.We suggest you to share our memories with us. Many of you have become not only our partners, but also our friends. Perhaps, for you the history of AutoTransTech is intertwined with the personal memories. And it was eventful.

In our dynamic time, it is often not customary to recall the past. But I think that a rich story is the basis for moving forward into the future. And I wish you and us a good luck in this way!

Irina Bakalova,

Director,AutoTransTech

Issue preview
Articles to read online
AutoTrancTech: 15 years on the rise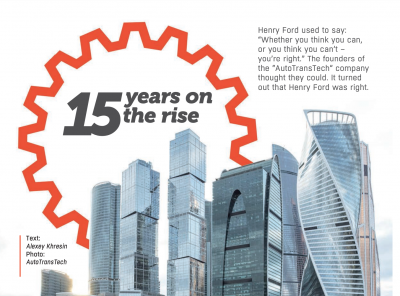 AutoTrancTech: 15 years on the rise
Henry Ford used to say: "Whether you think you can, or you think you can't - you're right." The founders of the "AutoTransTech" company thought they could. It turned out that Henry Ford was right.
page 44
АвтоТрансТех