December 2018 (#11)
Issue: December 2018 (#11)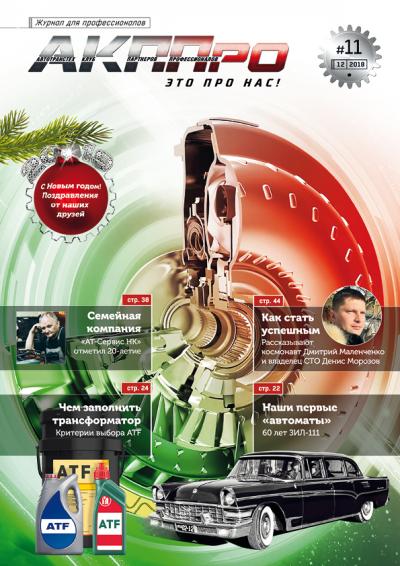 The main detail of the most modern automatic transmission - is the torque converter. It also got a cover on our future issues. Inside we have assembled several articles devoted to it. In heading «business technics» we told according to what criteria to select liquid for automatic transmission of ATF (Automatic Transmission Fluid). In the Russian market there are a lot of them, and to select suitable one – very difficult task. What satisfies, liquids for "automatic machines" at us, offer not only foreign manufacturer, but also the Russian companies. You will also find the description of torque converter lock-up clutches check (test) stand in this release, that was made by Transfix. 
And also, historical review of the Soviet hydromechanical transmissions – is just now executed since sixty years since the beginning of release of ZIL-111 and GAZ-13 – two models which were equipped only on AKP.

We also tell about other significant dates: in October the Dilizhans company (St. Petersburg) has celebrated the 25 anniversaries, and in November "Tax Code AT-service" was 20 years old, about which it is told in the heading "Portrait of the Company". Besides, in this issue you will see the review of the main automobile events – there is a lot of them. 
At the end of August in Moscow and the beginning of September they have passed the whole three auto shows and the specialized "Territory of automatic transmission" devoted only to automatic transmissions.

This journal – the last in 2018 year therefore many of your partners and colleagues decided to congratulate you on the coming holidays. You will read their wishes on the pages of the magazine. I join congratulations happy New Year and Christmas! I wish you to have a fantastic 2019! Wellbeing and future to your business, health and happiness to you and to your family and friends!
Valery Chusov
Editor-in-chief
Issue preview
Articles to read online
Causes of reverse gear failure in DQ250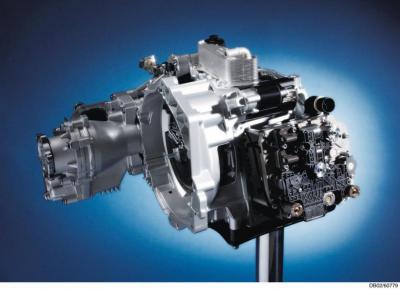 Causes of reverse gear failure in DQ250
The absence of the reverse gear is often accompanied by kicks and jerks when downshifting during forward motion or at stops. Sometimes the situation is as follows: the reverse gear is present, but it engages with an effort, as well as the first gear. From our experience, there are two likely causes of this trouble – the clutch failure or the wear of the synchronizers. Let us consider both possibilities.
page 36
Разборка