December 2016 (#3)
Issue: December 2016 (#3)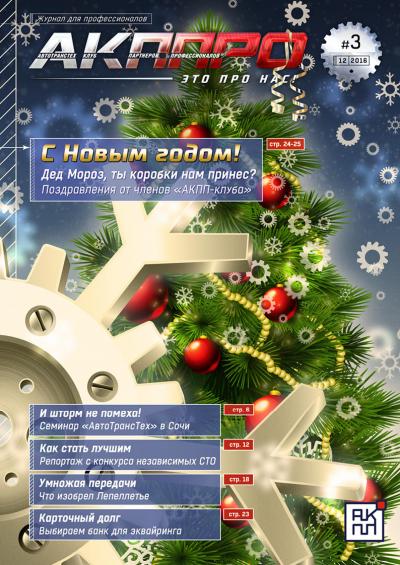 The departing 2016 year has been of great significance for our magazine, as it has come into being! I am sure you also have memories to treasure among the inishing year events. Many of you say that the number of customers on servicetations is beginning to increase again. There has been growth in the car market in November – still slight, but all the same growth! New participants are joining AutoTransTech seminar. Our branch is continuing to develop.
The New Year gives us joy granting new opportunities for growth – you attract new customers and open new facilities. I wish you that even difficulties you face would help you, and new knowledge, skills and contacts would appear in searching for the best solutions. We hope that our articles will be useful for you.
We wish you to meet the new 2017 with great pleasure! I am sure it will be eventful. As a minimum, next year we will try to do four good things, namely, to publish four issues of AKPPro magazine. Besides that, three seminars by AutoTransTech and industry show in August wait for us in the coming year. So there will never be a dull moment. Happy New Year!
Valery Chusov
Editor-in-chief
Issue preview
Articles to read online
Subaru Lineartronic TR690: no major problems!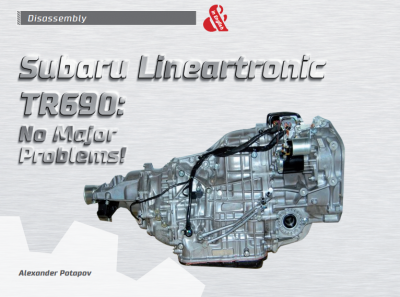 Subaru Lineartronic TR690: no major problems!
Producer of Subaru vehicles Fuji Heavy Industries Co. has been applying the own-made CVTs as automatic transmissions for a long period of time. Lineartronic is the current generation of CVTs.
page 40