August 2016 (#1)
Issue: August 2016 (#1)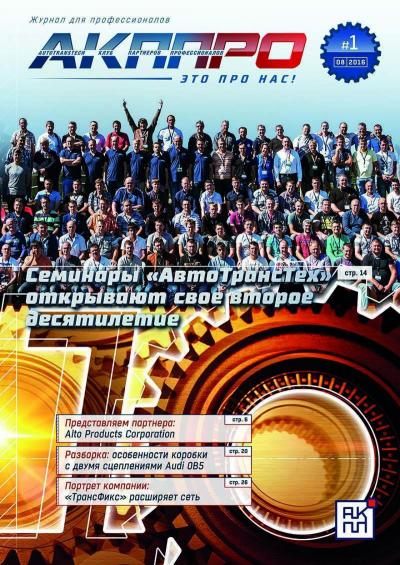 Information published in the magazine shall help us to understand all the branch tendencies. It applies equally to improvement of the cars' design, to management of transmission servicing and repair as well as to service development in Russia. It's an opportunity of a kind to look at oneself from the outside.
When turning over the magazine pages you'll see quite a few familiar names and designations. It touches upon not only those companies, which are engaged in the seminars but also you and your enterprises. We would like that the magazine shall help us to know each other better therefore we shall cover various Russian companies, their news and offers. I'll be glad if our publications shall help you to find new partners as well as to enhance relationship with those you're working with.
Surely we shall discuss the issues, which are critical for the branch enterprises: standards and regulations covering management of the automobile service stations, business management, and relations with the customers. I guess this is going to be the matter of interest not only for the managers but also for all employees.

Please never hesitate to contact us if you have any suggestions or questions, our editors shall be always glad to know about them. Tell us about your points of interest or what you would like to read or even to write in the magazine. And you might become one of our authors.

Because AKPpro is all about us!

Vyacheslav Bakalov,
publisher

Issue preview
Articles to read online